Personal Injury Lawyers at Ladva Law Firm in San Francisco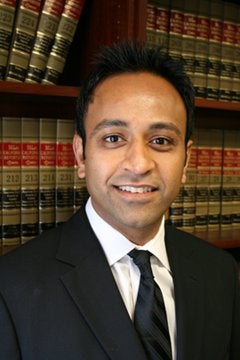 Ashwin V. Ladva, Esq., Lead Attorney
University of California, Hastings College of the Law.
Ashwin V. Ladva, Esq. has been practicing law in the San Francisco Bay Area since 1999. Mr. Ladva graduated from University of California, Hastings. While at Hastings he was a member of the Women's Law Journal, an organization committed to reporting on social issues and offered minority and women's groups a voice in the legal community. Mr. Ladva gained invaluable experience while at Hastings by clerking for Honorable Judge Bea of the San Francisco Superior Court. After passing the California Bar Exam, Mr. Ladva practiced law in San Jose working for a mid-sized law firm where he immediately proved his skills and was given responsibility for arguing a host of different issues in both Federal and Superior Courts. After refining his skills, Mr. Ladva opened his first office in San Francisco representing individuals against insurance companies, corporations and governmental agencies. Mr. Ladva gained a great reputation in the legal community for being a fighter who never quits for deserving clients. This reputation has benefited his clients greatly and afforded them great compensation against insurance companies, corporations and governmental agencies. Furthermore, because Mr. Ladva has proven to the defense firms that he is not afraid to take cases to trial, he is usually able to settle cases quicker than most other plaintiff firms.
In just two years after having opened his first office Mr. Ladva was proud to open his second office in Fremont. Mr. Ladva is dedicated to his clients and will fight each case with as much vigor as he does his million dollar cases.
Mr. Ladva is a member and a financial contributor to the California Consumer Attorneys Association, American Trial Lawyers Association, and the San Francisco Bar Association. These organizations are committed to keeping our courtrooms accessible and open for all of us. Please visit their websites to learn more about the great work that they do.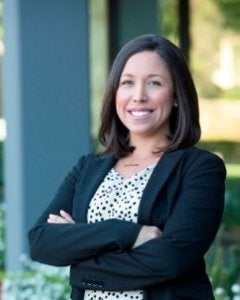 Jillian N. Green
Jillian N. Green joined Ladva Law Firm as an associate in 2017. Prior to joining Ladva Law Firm, Jillian was a post-bar law clerk at a mid-sized family law firm in San Jose and became an associate thereupon passing the bar. Her experience in family law has trained her to be an aggressive, diligent, and zealous advocate for her clients. In addition to fostering conflict resolution and settlement between parties.
Jillian graduated from California State University, Fullerton with a degree in Communications. Prior to attending law school, Jillian worked as a marketing specialist at Grubb & Ellis Company. This experience provided her with a unique business sense and creative resolution skills that apply directly to many issues in her employment law cases.
Jillian received her Juris Doctorate degree from Whittier Law School in Costa Mesa, California. While attending law school, Jillian was the managing editor of the Journal of Child & Family Advocacy, a civil procedure teaching assistant, and a Spanish interpreter at the school's Child & Family Rights Clinic. She also worked as a law clerk at a consumer protection firm that specialized in debt collection, personal injury, and class action lawsuits.
In her free time, Jillian enjoys traveling, attending concerts and live sporting events, spending time with her family, and taking sunset strolls on the beach.
See What Sets Us Apart From Other Firms
No Recovery, No Fee
100% Free Consultations
Practicing Law Since 1999
Experienced in a Wide Variety of Cases
We Fight With Integrity, Compassion and Strength
Committed to Fighting for Our Clients and Community